Premiertracker tells you what's going on in your business!
Do you know what your producers are doing right now?
We provide real time tracking for your review.
Track your results from anywhere at anytime! Your dashboard is always available and always up to date with your current results. Simply log in to your account to see how your producers are doing whenever you want.
Do you know who just wrote 15/30? How about 3000 annual miles?
Anybody can track widgets! At Premiertracker we track quality.
With auto policies it's all about the quality of the policy. We give you the ability to see at a glance exactly what your producers are doing. Not only that - we also automatically send you a report every week.
Working your life referrals has never been easier!
We give you a Referral Management System to help you stay on top of your referrals.
Not all referrals are the same! In Premiertracker we measure the quality of the referral, not just the quantity. Wouldn't it be nice to know which producer had the most written policies from their referrals? We don't just tell you which producer is providing the most referrals, we tell you who is giving the best referrals.
Create an environment that drives producers to succeed!
We create a "no hide zone" in your office.
Premiertracker automatically sends a weekly Producer Ranking Report to your entire team. Think about it. If you say no more 15/30 and the staff knows that every time they write a policy with 15/30 on it everybody will know, do you think they will do it? By publishing the results your producers will automatically write policies according to your guidelines.
Knowledge is power
Premiertracker is the most powerful system of it's kind on the market. Quickly track how well your producers are doing in numerous categories. Items, policies, and premium are just the beginning. Is your staff adding med pay, rental or towing? How about identity theft? Do you know what kind of liability limits they are writing or their average annual miles? Knowledge is powerful and we put the knowledge at your finger tips.
Pricing & Plans
Works across all your devices - PC, Mac, smartphone & tablet
Premiertracker
A total agency tracking system
$62.50/month*
* After free 30 day trial
Measure your producers:
No contracts, cancel at any time
P&C new business tracking
Referral Tracker included
Referral Tracker
A life referral tracking system
$30.00/month*
* After free 30 day trial
Measure your referrals:
No contracts, cancel at any time
Life referral management system
Track the quality of your referrals
Feedback from our biggest fans
Ready to take your agency to the next level?
Would you like to see more?
A tracking system built with your agency in mind.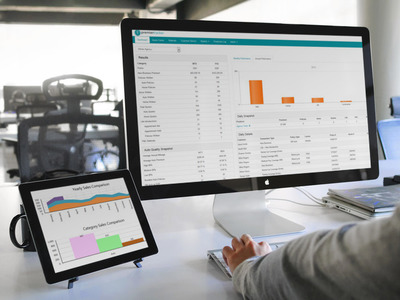 No long term contract required
Not interested in long term contracts but want to get started. That's okay and we understand. With Premiertracker you can choose to go month-to-month. Cancel at any time (although we are pretty sure you won't want to).
No need to download or install software
Don't have a dedicated IT team? Need to get up and running fast on your existing hardware? Premiertracker is a web-based application which means you are up and running quickly with no impact to your existing system.
Works wherever you are
Whether you are in the office, on the road, or sipping a latte at your favorite coffee shop, Premiertracker is available to you. Premiertracker is designed with your busy life in mind and can operate on almost any device you can throw at it (iPad, iPhone, etc.)